Who Is Teenage Football Sensation Joao Felix?
10 September 2020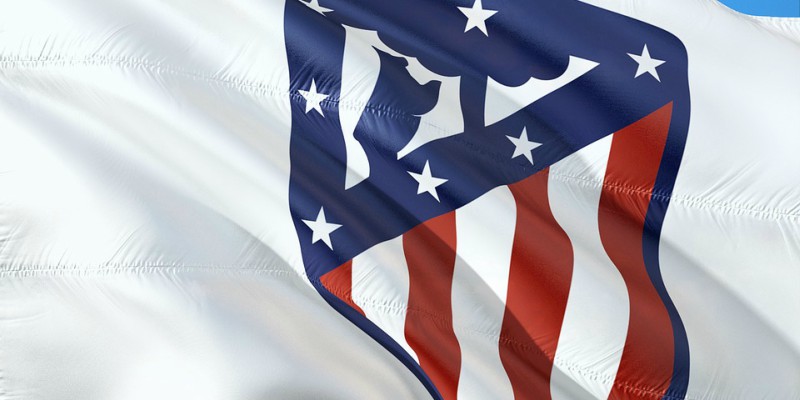 Source: Pixabay
Those who appreciate how footballing talent can influence online betting, have another name to look out for: João Felix. The 19-year-old forward from Benfica has now been signed by Atlético Madrid for a transfer fee of €126m (£112.9m), which makes this the fourth most expensive player transfer of all time. Confirming the switch, the Spanish La Liga team issued a statement indicating the young striker has been signed on a seven-year deal, adding: 'The forward has already passed his medical at the Clínica Universidad de Navarra.'
A rising talent
Still a relatively raw talent, Portugal international Felix only made his debut in Benfica's first-team during last season. Nevertheless, he was quick to catch the eye because his superb return of 15 goals and seven assists in only 21 starts proved invaluable in helping the Lisbon side to lift the Portuguese league title. And in the Europa League, he achieved another remarkable feat when he became the youngest-ever player to score a hat-trick during Benfica's 4-2 defeat of Eintracht Frankfurt. These performances quickly brought him to the attention of talent scouts from major clubs throughout Europe, with both Manchester United and Liverpool among the big clubs expressing serious interest.
Felix's goal-scoring talents soon also earned him an international debut, and his initial outing took place as part of the Portugal national team which secured a 3-1 win over Switzerland in the Uefa Nations League semi-final. Led by Cristiano Ronaldo, this Portuguese squad went on to eventually triumph in the final of that inaugural Nations League competition. Joao Felix is now the most expensive player Atlético Madrid have ever bought with his transfer smashing their previous record of €72m, which they paid to AS Monaco last year to gain the services of French footballer Thomas Lemar. This also makes Joao Felix the fourth most expensive signing of all time after the big name transfers of players such as Neymar, who moved to Paris St Germain in 2017 at a cost of €222m, and also Kylian Mbappé and Philippe Coutinho – both current international stars.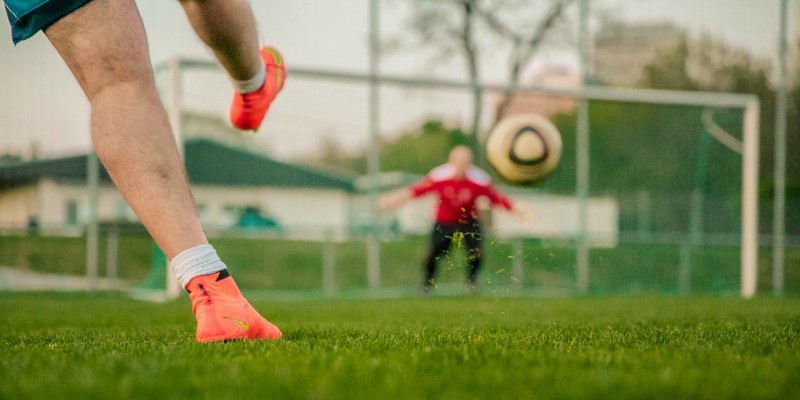 Source: Pixabay
Pure talent
The young Portuguese superstar soon to grace the Wanda Metropolitano will take over from Atlético forward Antoine Griezmann, who is reportedly in negotiation and about to sign up with current Spanish champions Barcelona for a transfer fee expected to be somewhere in the region of €120m. The Spanish club announced the signing of their highly-rated midfielder via a video posted on their official Atlético Madrid Twitter feed, which simply proclaimed: 'Welcome Joao Felix, pure talent'.
Less than a year ago, Joao was playing his football in Benfica's reserves. Prior to his competitive debut, he had joined Porto's youth system in 2015. But since he first shone as the youngest Benfica player to score in a Lisbon derby (with little more than 30 minutes of league football under his belt), Felix has definitely started to live up to the aura of excitement which has gathered around him – as evidenced by his rapid rise through the youth ranks with Portugal's best-known and certainly most successful club side.
His Benfica debut came in August against Boavista, but it was his goal against Sporting Lisbon in just his second league game which began to enhance his status at the club. Before long, he was commanding attention from further afield, yet it was a timely reunion with his former youth coach Bruno Lage which really took Felix to a new level. Lage became Benfica's new manager in January, at a time when Felix had only been picked for two league matches before the turn of the year. However, once Lage had been appointed, Joao Felix went on to net another 13 of his eventual haul of 15 goals.
Features of his style
At first, Felix began his senior career in a role which involved him playing off a front man. But after Lage's appointment, he was soon asked to take up a more forward position alongside Haris Serifovic, thus becoming far more of an out-and-out attacking threat. Many observers of the game have drawn comparisons between Felix and Kaka – who Felix acknowledges as his own boyhood hero. The two are excellent passers who also have a strong eye for goal, and both can play anywhere the team requires behind a front man – although in the case of Felix he can also take on that front-man role.
Having made a 22-goal contribution in La Liga, and netted 15 times, goalscoring is surely Felix's most precious asset. There is still some more physical development to come – Porto let him go because of his slight, youthful frame – but another year should see more maturity in the physical side of his game.
Peer approval
Having established his credentials as a first team player, Felix was singled out for praise by Jonas, another Benfica team-mate: 'He is a player who can show his potential to not just the fans of Benfica, but to fans across Europe, Jonas said, before adding: 'He has enormous quality and a calmness with the ball at his feet.'
Elsewhere, Portuguese international and ex-Benfica hero Nuno Gomes also said of him: 'Joao Felix is very strong.' But he feels that Felix 'still has a long way to go' to reach anything like his full potential. Judging by the reaction to his talent so far, that's certainly something the football world can't wait to see!