IPL Betting Hits Fever Pitch In Week 3
30 April 2021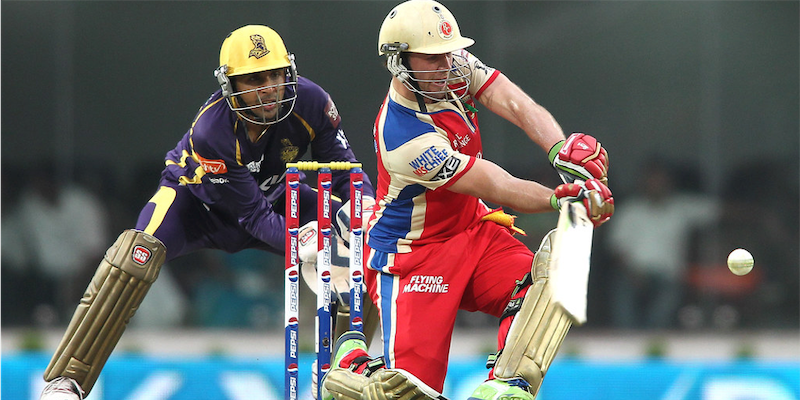 With Week 3 of the IPL 2021 in the bag, it's been a story of emotions running high. IPL betting predictions have come true, there's been disappointment for some, and an incredible rise to the top of the points table by others.
If anything, it's been a reminder of why the Indian Premier League continues to fly high as the cash-richest sporting tournament on the planet.
It's also been a tale of anything can happen – and it sure did. The 2021 IPL is raw cricketing power at its very best, and it's making Spin Sports India IPL betting fans fall in love with T20 cricket all over again.
Match 17 – Punjab Kings Vs MI – An IPL Betting Treat
KL Rahul and his Punjab Kings started off Week 3 in convincing comeback-kid fashion and the IPL betting odds reflected this. Chris Gayle's hard knocks of 60 and 43 were a key decider in PBKS's 9-wicket clobbering of the defending champions, the Mumbai Indians.
Also bringing his power to the party for Punjab had been Mayank Agarwal who chipped in with another 25, with his wicket the only one successfully taken by an increasingly growing more desperate MI squad – courtesy of course of wicket-grabber Rahul Chahar.
If Punjab's recovery was good news for cricket betting fans, then it would have been phenomenal tidings for Universe Boss Chris Gayle, who emerged an absolute star on the pitch in Match 17. Gayle spoke after the game about feeling fit and ready and able to steal quick singles as if putting up runs on the scoreboard was as easy as flipping a switch.
Gayle said it was a victory badly desired by the KL Rahul-led army, but that there had never been any misgivings about exactly how tough a stand-off against the defending champions was going to be. And perhaps that, more than anything else, was what ended making all the different in the world for Punjab. Preparation met expectation on the day, and the Kings were off to a sterling start of Week 3 of the 2021 IPL.
Match 18 – KKR Vs Rajasthan Royals – Make Or Break
KKR came into Match 18 flying high on a dime of finally making a difference to their flailing campaign, and online betting enthusiasts were thrilled. But it wasn't to be. With the Rajasthan Royals running circles around them, they failed dismally at recovering from an already hat-trick of losses after their opponents beat them by a devastating 6 wickets.
KKR's has been a story of struggling for air on slow surfaces, batsmen who on paper do everything right but fail to perform in the heat of the action, and a neither here nor there sort of floundering in those moments of a match when it matters most to step up to the plate and come armoured to the party.
Sadly for Spin Sports India IPL betting fans, their top order failed to hunker down yet again while the Rajasthan Royals cut them well and proper down to size.
Match 19 – CSK Vs RCB – A Major Match
'Twas the best of times for MS Dhoni's Chennai Super Kings as they hit their way to a high-voltage win of epic proportions against India captain Virat Kohli and his Royal Challengers Bangalore.
A clash of the titans simply doesn't even begin to get close to what we witnessed in Mumbai at the Wankhede on April 25, with the Yellow Army powering their way to a dashing 69-run victory over their showy opponents.
Match 19 may very well go down in IPL betting history as one of the big ones this IPL 2021. One army maintained their intensity – the other, very much not.
Match 20 – Delhi Capitals Vs SRH – Powerful Attack Pays Off
Both the Sunrisers and the Capitals will have come into this particular game praying feverishly for a half-decent surface for their powerhouse batters. But ultimately, only one army would prevail, and on Sunday, April 25, the chips would fall squarely in favour of the 2020 online betting favourites and runners-up, the Delhi Capitals.
Muscling the ball was a skill crucial to Delhi's attack. And they did exactly that in a way that was as powerful as what it was positively flawless.
Even so, neither side emerged separatable from the other by the time it came it got to Prithvi Shaw's half-century which was shortly after matched by an answering 50 from Kane Williamson. The IPL betting odds were interesting to watch, and live betting fans may well have been biting their nails throughout.
After a draw level and low scoring by the Capitals eventually sent the match into super over drive and a 159 for seven for all, DC skipper Rishabh Pant and support act Shikhar Dhawan eventually only just managed to edge their squad home with eight taken off Rashid Khan's over.
Match 21 – KKR Vs Punjab Kings – The Struggle Continues
Match 21 saw Eoin Morgan lead his Kolkata Knight Riders outfit to a sheepishly comfortable 5-wicket win, and with 20 balls to spare no less, against KL Rahul's Punjab Kings. For Spin Sports India IPL betting who'd backed the team, this was a welcome result by far!
This was a struggle right from the get-go for Punjab Kings' super-striking batsmen. And a super disciplined KKR attack would eventually mean the end of all hope for Match 21 for the men in the red and gold – and for anyone who enjoyed cricket betting on the team too.
KKR's nerves would have been edging towards tattered by the time the action reached the fourth wicket. But there to calm the storm had been Rahul Tripathi and Eoin Morgan's combined 66 – this despite an untimely run out for 10 of playmaker Andre Russell.
Trying his might's worth had been Punjab cornerstone batsman Nicholas Pooran, but not even his attempt at a recovery proved good enough to turn his squad's fate around on the day.
Match 21 saw KKR make their way from last place to fifth on the points table, which would have been a welcome reprieve for the net run rate recoverees.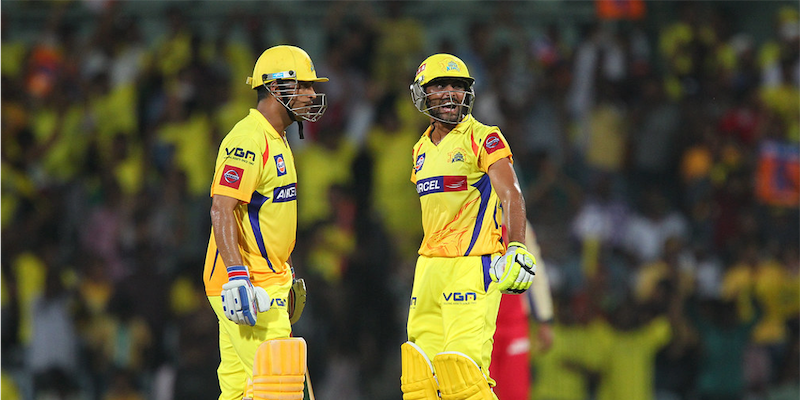 Match 22 – Delhi Capitals Vs RCB – The 1 Run Win
One run makes all the difference in the IPL betting world between winning and losing. Just ask Player of the Match AB de Villiers, who on just another ordinary Tuesday helped his Royal Challengers Bangalore side to a single-run victory over the Delhi Capitals.
De Villiers would after the fact say of the stand-off that once in into any tournament, it all comes down to managing yourself and ensuring you're fresh for every next game – as if it's the first game of the season.
By the time the action of the day had boiled down to Delhi needing 14 runs off the last over to stick it to RCB and beat their 171 for 5, not even Shimron Hetmyer's desperate final attempt of 53 off 25 balls proved enough of a push to make a meaningful difference.
Match 23 – CSK Vs SRH – A True Thrashing
What a season this is turning out to be for former India captain MS Dhoni and his Yellow Army. Bettors at online gambling sites would do well to keep an eye on IPL betting odds and CSK in the upcoming matches.
Match 23 saw CSK make their way once again to the top of the points table after they pipped Warner's Sunrisers Hyderabad to the post off a 7-wicket victory.
Wednesday's stand-off was the first for the season in Delhi, and Sunrisers captain David Warner made no attempt to hide his utter frustration at how the balls were bouncing uncontrollably off the Orange Army's bats.
Even though Warner did eventually manage to clinch yet another half-century, pushing him all the way to a record 50 half-centuries in T20 IPL action, he'll likely be eager to forget April 28's thrashing at the hands of a mighty CSK army.
CSK were in control of the chase right off the bat, scoring well above the required run rate while powered to the victory by Gaikwad and Du Plessis. Their attack on Jagadeesha Suchith, who went full-in for 45 across three overs, will long be remembered by the Yellow Army, as will Raina and Jadega's shared and uninterrupted 25.
Match 24 – RR Vs Mumbai Indians – No Hope From The Start
South African batsman Quinton de Kock is back in form and online betting enthusiasts are rejoicing. And on April 29 in Delhi, it was much to the dismay of the Rajasthan Royals.
MI on Thursday hit their way to a convincing 7-wicket win, with the star opening batsman smacking an unbeaten 70 off 50 balls as Mumbai thumped their way to their third win of the 2021 Indian Premier League season – with 9 balls remaining.
Toying with the Royals had been a loss of wickets at nearly every single key interval in the game. The death knell eventually hinged on the falling of Jos Buttler during the eighth over and Yashasvi Jaiswal during the tenth.
The Royals, sadly, never really had a chance to begin with. And so, it ended for them too.
Match 25 – KKR Vs DC – Explosive On-Pitch Action
It's true: Prithvi Shaw is a firecracker.
Shaw on Thursday clobbered the fastest half-century of the season so far as he helped power the Delhi Capitals to a right royal 7-wickets hammering of the Kolkata Knight Riders at the Narendra Modi Stadium in Ahmedabad.
For KKR, Thursday's theme was one of a failure to recover. After Shivam Mavi's disappointing opening over, the Capitals wasted no time making their way past 50 from 22 balls as they skidded their way fast and convincingly to a total of 156 for three across 16.2 overs.
With Week 3 a rap off a phenomenal performance by one of India's most promising young players, the IPL betting action has officially progressed into a make-or-break with the eye on this year's playoffs.
And we simply cannot wait to see what will happen next.
Find out more about Spin Sports India IPL betting at your convenience. Sign up and you'll discover competitive IPL betting odds, 5 star service and so much more.
Sources: