Looking Ahead To The 2020 French Open
11 September 2020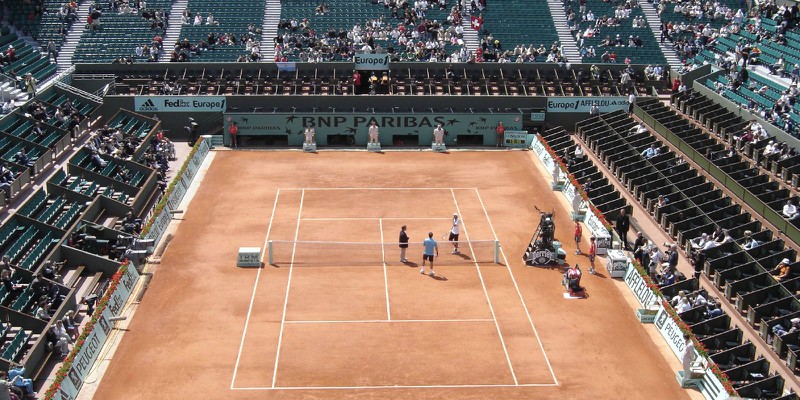 Source: Flickr
The Grand Slam tournaments are the biggest deal in professional tennis. The second event for 2020 will be the French Open, to be held in Paris from 27 September to 11 October. This clay court tournament is widely considered the hardest of the four, and the competition promises to be exciting. As you watch the pros hit the court, you can place your bets on the results at Spin Sports throughout the tournament.
Over a century of history
The first French Open was held way back in 1891, and a women's tournament was added in 1897. This tournament was only open to French players until 1925, when it was opened up to international amateur players. It was renamed the Roland-Garros tournament shortly after, in honor of a celebrated World War I pilot.
The tournament became an "open" in the 1960s, which meant that both amateurs and professionals could compete. Today, it's part of the Grand Slam along with the Australian Open, US Open, and Wimbledon. Grand Slam tournaments are highly prestigious and get lots of media attention and have attractive prizes.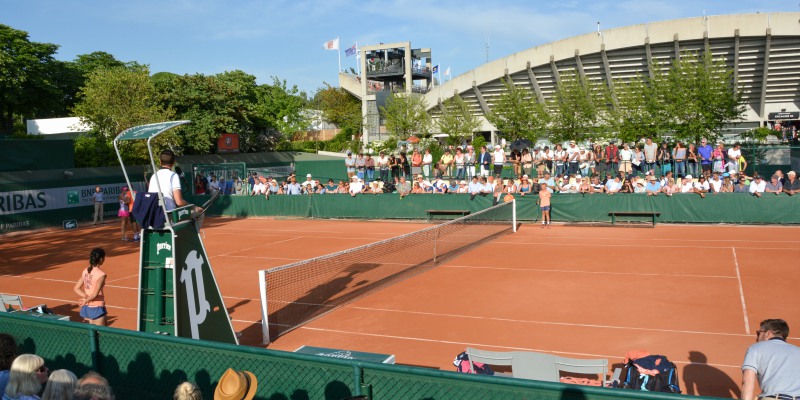 Source: Carine06
The French Open difference
Many tennis players and commentators say that the French Open is the most demanding of the four Grand Slam tournaments. That's because it's played on a clay court, unlike most other tennis competitions. The surface of the court, which is actually made of several kinds of rocks and covered in compacted brick dust, makes the ball move slower and bounce higher. This can either help or hurt a player based on their particular strengths.
The French Open is officially known as the Roland-Garros tournament after the stadium it is played in, located in Paris. It holds 20 bright orange clay courts, many named after French Tennis celebrities. The largest court can accommodate over 15,000 fans. It was renovated for the 2020 tournament, to include a new roof and lighting. In previous years, there were frequent complaints about delayed games due to weather, which the new renovations will help avoid.
The tournament is made up of several events, including men and women's singles and doubles as well as mixed doubles. There's prize money for every round, which in 2018 totaled nearly €40 million. The winner also takes home a custom silver trophy etched with their name, as well as a boost to their prestige.
Who's who
Look out for the defending champions who will be making another appearance at this year's tournament. The celebrated Spanish player Rafael Nadal is defending his title as the Men's Singles winner, which was his 18th Grand Slam singles title. Australia's Ashleigh Barty took home the Women's singles title in 2019, her first. The men's doubles team was Kevin Krawietz and Andreas Mies, with Timea Babos and Kristina Mladenovic winning the women's title. Duo Latisha Chan and Ivan Dodig won the Mixed Doubles trophy.
Rafael Nadal is likely to impress the world again, as he's notoriously hard to beat. His playing style is particularly suited to clay courts, which has brought him 12 French Open wins—more than any other player in the tournament's history. He's currently ranked second in the tournament though, with Novak Djokovik, from Serbia, in first, aiming for what would be his second French Open win. Swiss player Roger Federer, who won the French Open in 2009, is ranked third. Federer has historically not done as well on clay, which is likely why this will be his only clay tournament of the year.
Defending champ Ashleigh Barty is ranked first in the women's tournament, making her a favourite for this year's tournament as well. She's followed by the 2018 winner Simona Halep, from Romania, and 2017 winner Karolina Pliskova, from the Czech Republic.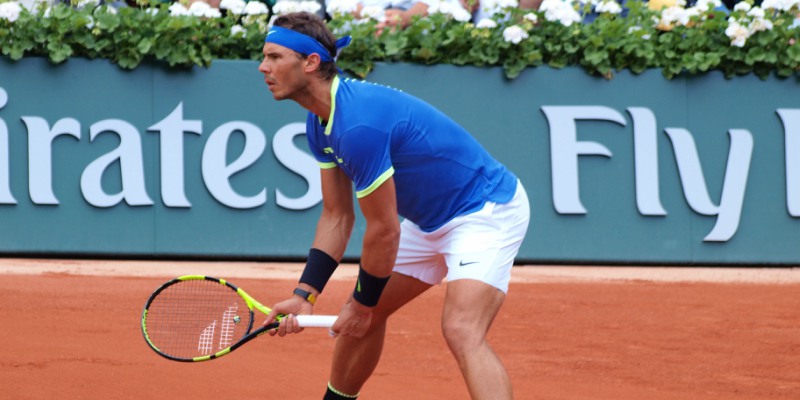 Source: Francois Goglins
Spin Sports is your home for sports
As you watch the tournament unfold, you can see the latest odds and standings at Spin Sports, where you can also place your bets on your favourite players before watching them hit the court.